2020 Incidents
Jan
39
Feb
45
Mar
42
Apr
55
May
43
June
50
July
27
Aug
Sept
Oct
Nov
Dec
Total
301
2019 Incidents
Jan
55
Feb
50
Mar
28
Apr
48
May
44
June
56
July
63
Aug
75
Sept
61
Oct
86
Nov
51
Dec
63
Total
680
2018 Incidents
Jan
57
Feb
44
Mar
86
Apr
58
May
80
June
66
July
63
Aug
62
Sept
61
Oct
51
Nov
60
Dec
54
Total
742
2017 Incidents
Jan
46
Feb
49
Mar
53
Apr
48
May
47
June
43
July
60
Aug
54
Sept
61
Oct
64
Nov
59
Dec
62
Total
646
2016 Incidents
Jan
50
Feb
43
Mar
48
Apr
29
May
51
June
78
July
51
Aug
60
Sept
69
Oct
59
Nov
54
Dec
45
Total
637
2015 Incidents
Jan
57
Feb
50
Mar
42
Apr
48
May
77
Jun
56
Jul
73
Aug
38
Sep
39
Oct
62
Nov
65
Dec
51
Total
658
Web Counters
Website Visitors
Since
October 23, 2015

Visitors Today
Jul 15, 2020

Annual Old Timers Meeting
By Asst. Chief Jeffery Daday
September 17, 2019
The evening of Monday, September 16th the Croton Falls Fire Department held its annual Old Timers Meeting at the Croton Falls firehouse.
This special meeting is a great night where firefighters of all ages, years of experience and backgrounds join together to reconnect, tell stories and share a laugh or two.
The meeting was well attended and, as always, it was great to see everyone!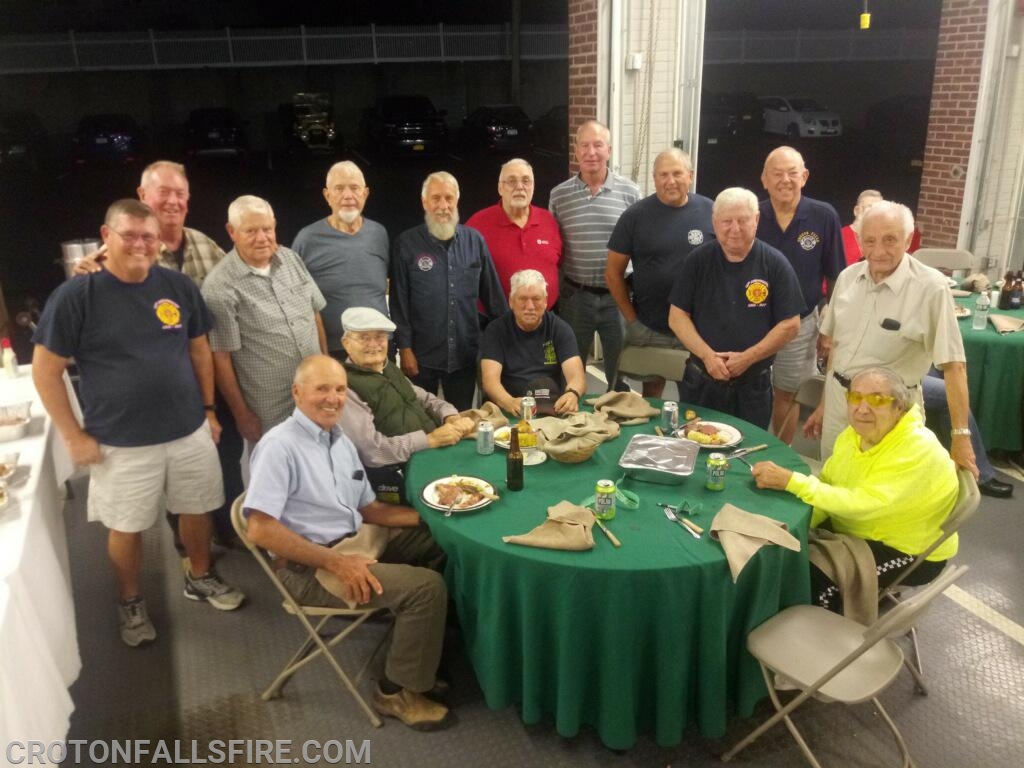 A price cannot be put on the combined years of service to the Town of North Salem by these dedicated firefighters.